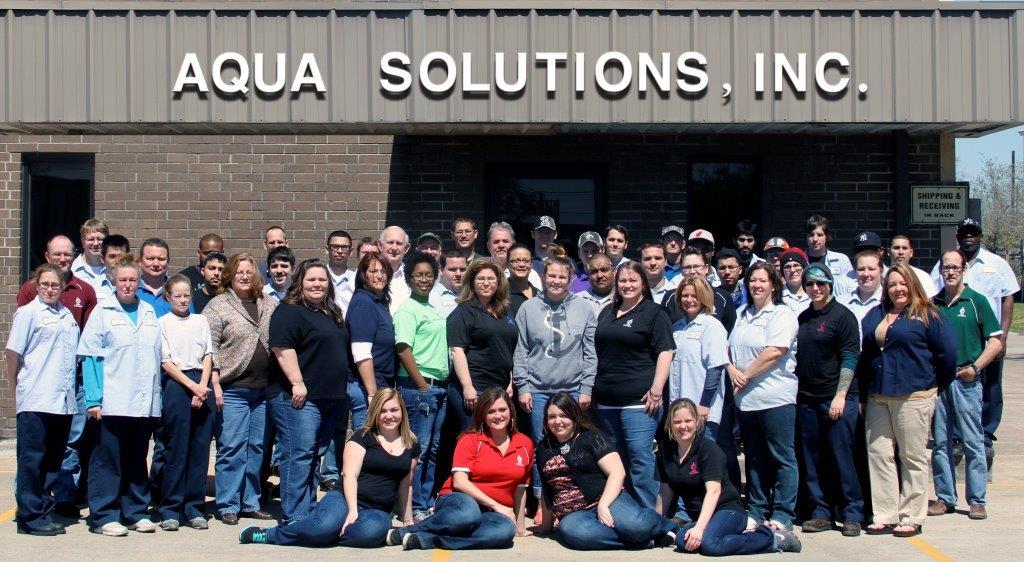 Aqua Solutions, Inc. is a leader in the chemical industry market place. Incorporated as a separate company from Aqua Chem Laboratories in April of 1978, Aqua Solutions, Inc. manufactures and distributes laboratory chemicals and solutions for industrial, pharmaceutical, and institutional customers. At Aqua Solutions we are dedicated to providing exceptional customer service, competitive pricing, and quick product delivery. We offer first-class customization of products made to fit any customer's needs. We also offer ready-to-use analytical reagents, solutions, standards and chemicals, that conform to standards set by APHA, EPA, ASTM, TAPPI, ACS, and others. Many of our products are NIST traceable. As an ISO 9001 certified company, Aqua Solutions will ensure each product is manufactured to meet regulatory and customer requirements.
Aqua Solutions is here to treat YOU, our customer, to outstanding service and products.
AQUA SOLUTIONS QUALITY STATEMENT:

Each employee of Aqua solutions, Inc. is dedicated to perform every duty necessary to meet customer, internal, statutory, and regulatory requirements; and to deliver defect free, competitive products and services on time to our customers.